My friend Kaori visited us in the end of November. We were planning to go to the cabin by cross country ski or snowmobile. But, because of late winter arrival the river wasn't frozen yet (the cabin is located at the other side of the river.). So, we decided to do a day excursion to Torneträsk and Abisko.  Magnus was hurrying me up before we left home.  I understood the reason when we arrived at Torneträsk.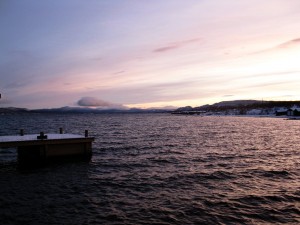 It's around 10:00 am.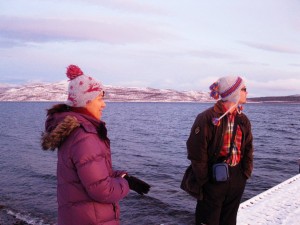 Kaori and Magnus  are looking at the pinkish sky.