Walpurgis is a traditional festival in Sweden for the coming of spring in the end of April. It seems that there are different ways of celebrating it in different regions of Sweden, but common all over Sweden is that people make a huge bonfire and drink alcohol.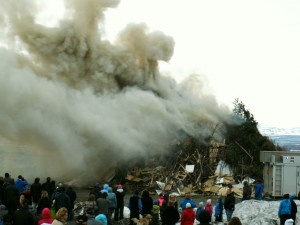 Kiruna tried to be differnt by having a bonsmoker.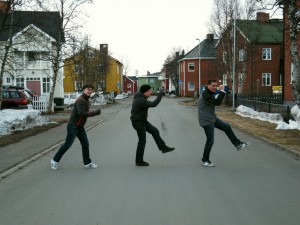 Despite smoke in the eyes, the boys were in a good mood.